Integrated Engineering 144x20MM Forged Rods for 1.8T, 2.0FSI
Shipping:
Direct Ship (shipping times may vary)
Description
Integrated Engineering 144 x 20mm Forged Rods for 1.8t, VW 16v, Early 8v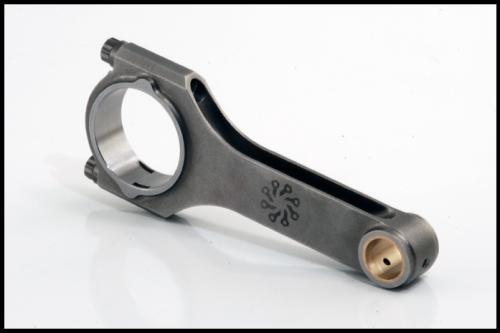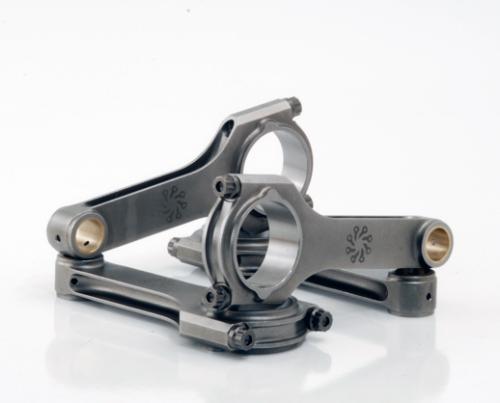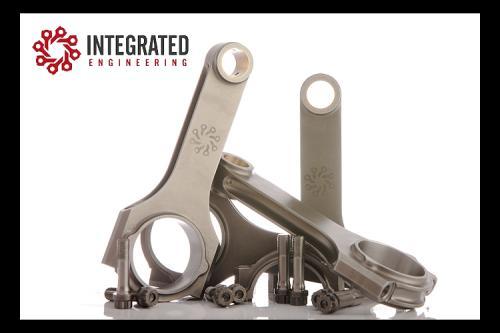 Introduction
Integrated Engineering is proud to manufacture the highest quality connecting rods available for European applications, at a reasonable price. This is accomplished through careful design, manufacturing, and quality control processes. With hundreds and hundreds of sets of VW and Audi connecting rods in stock, we are your specialist supplier with the inventory and knowledge to make your project a success.
Quality through design
One of the hallmarks of a high quality connecting rod is its strength to weight ratio. Anyone can create an extremely strong rod out of a huge chunk of steel. Creating one with a reasonable weight that works well in today's high rpm european applications, and holds up to a lifetime of torture is another story. In order to create this balance of strength and light weight, an H beam design is utlized. The design is validated and optimized using modern CAD drafting and FEA analysis techniques. These techniques ensure the rod is as light and strong as possible.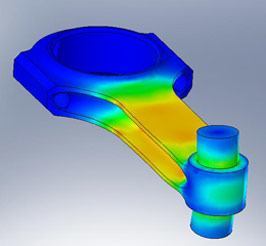 The material specification and treatment is equally important to producing a quality connecting rod with a high strength to weigh ratio. Our steel rods feature 4340 Chrome Moly steel, formed into shape using a 2 piece forging for the highest possible fatigue life. The material is multi-stage heat treated to ensure the highest possible fatigue strength as well as good dimensional stability. This feature ensures that our big ends stay round for a lifetime of bearing trouble free service. Following this pattern of high quality, ARP 2000 rod bolts are standard in all of our applications, while they are an upgrade at additional cost in many of our competitors.
Features
2 Piece Forgings from Vacuum Drawn 4340 Chrome Moly Steel
Multi Stage Heat Treat for maximum strength, dimensional stability, and fatigue life.
Fully Machined and Shot Peened
H beam Design
Tolerances as tight as .0003 ground on Sunnen brand equipment
Standard ARP2000 Rod Bolts
Computer Optimized Design
Magnaflux Inspected
Dimensionally Inspected
Packed in balanced sets +/- 1 gram.
All this at a price point that yields market leading value
Dimensions
144mm Center to Center
20mm Wrist pin
3/8 ARP 2000 Rod Bolts
Integrated Engineering is striving to provide a wide range of connecting rods primarily for major European brands. These particular Rods fit the following engines, however they may fit more with custom pistons or other pieces. Please check with us first if there is any doubt.
Applications
VW / Audi 1.8t Engines w/ 20mm Wrist Pin Pistons
VW / Audi 2.0 FSI Turbo Engines w/ Custom Pistons
Audi 5 cylinder engines w/ 20mm Wrist Pin Pistons
VW Mk2 8v's using 144 MM length rods
VW / Audi 16v Engines
These require trimming the oil pump drive gear on 058 engines for clearance. Please inquire
Shipping Information
Item Requires Shipping
6.0 lbs.
Free Shipping
Direct Ship (shipping times may vary)
Customer Reviews
Total Reviews (0)
You must login to post a review.
---
---